BULAMMAS is a Made to measure supplier with 15 years experience in the MTM clothing. The production is based only in Europe.
They are focused in serving our Made to measure clients with best quality.
They use customer's label.
They provide Trust and Reliability to our Partners.
BULAMMAS is specialized in production of High quality Made to measure shirts, waistcoats, pants, jeans, suspenders, ties, bowties, caps, scarves, jackets and overcoats. They use high quality fabrics, linings, buttons and soft materials.
All the garments are individually cut and produced by high experienced Made to measure tailors who pay attention in every detail and customization option. This combination guarantees perfection in each single garment.
Their customers have successful businesses in USA, Belgium, UK, France, Italy, Russia, Netherlands, Germany, Austria, Switzerland, Denmark, Sweden, Australia, Poland, Spain, Norway, Czech Republic, etc.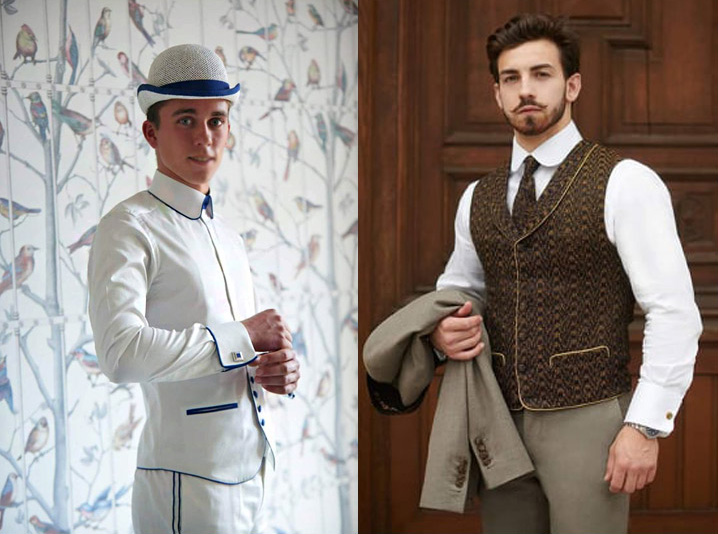 SUSTAINABLE PRODUCTION MODEL
Their main production model – Made to measure production without any stock or leftovers. First the order comes and then we order materials and start the production.
The sustainable production model MTM have the following impact:
• TRANSPARENT AND FAIR MANUFACTURING
– compliance with the standards of the production;
– Guaranteeing the well – being of the people and communities, behind the fashion;
– Traceability throughout the entire chain of production and deliveries of the garments and the origin of all the materials included in the collections;
– Conservation of resources and the environment;
• FAIR TRADE in the entire supply chain:
• Respect the Principle WIN – WIN for the entire supply chain in the fashion industry;
• HIGH VALUE PRODUCTS – use of traditional technology to increase the value of the product ;
• ECOLOGICAL FASHION – use of intelligent materials preserving the Environment;
BEST PRACTICE ADOPTION LEVEL
International
RELATION
Sustainability
WEBSITE
https://www.mtmfashion.eu